Home
Welkome at Dutch Flower Lady
We are the leading company in the EU for export of rare and usual plants.
We sell to consumers and companies all over the world.
Please look through our website for all the plants that we ship all over the world and if you have any question do not hesitate to contact us our contact information is on the contact page.




Look at the new page "Wishlist" on our website for all plants we can get for you.
You never know maybe the plant you are looking for is on there!
Follow Dutch Flower Lady on instagram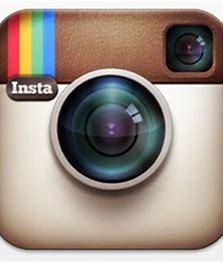 etiae, billietiae orange stalk variegata, bipennifolium gold violin, bipennifolium gold violin variegata, bipennifolium green violin, bipennifolium mm25, bipinnatum pin nak, bipinnatum pluto, birkin, black cardinal, black cardinal twist, bob cee, bonifaziae, brandiatum, burgundy, burgundy variegata, burle marx, burle marx variegata, campii, caramel marble, cherry red, colombia narrow mm16, cybele mm23, corrugatum 4, deflexum, distantilobum, dodsonii, elegans, ernestii, erubescens, erubescens pink princess, erubescens red emerald marbled, esmeraldense, eximium mm14, fibrosum, gardeniodorum, grandipes, giganteum, giganteum variegated, gigas, ginny rhaphidophora tetrasperma, gloriosum, gloriosum x melanochrysum, gloriosum x ventricosa, goeldii, golden dragon, golden serratum, golden spear calkins gold, grazielae, green congo, green congo variegata, hastatum domesticum, hastatum domesticum variegata, hastatum silver sword, hederaceum brazil, holtonianum, hebetatum, heterocraspedon, imperial red, imperial variegated, jose buono, jungle fever lospot green, jungle fever spotted leaf, jungle fever variegata, lacerum aff, lacerum, lemon lime variegata , lehmannii, linnaei, linnaei kunth, longipetiolatum, lynnhannoniae type, madagascar, majesty, malesevichiae, mamei silver cloud, martianum, martianum drawf, mayoi, mcdowell, melanochrysum, melinonii, melinonii red, mexicanum, mi sap, micans, moonlight, moonlight variegate, magnum, mamei, melanoneuron cf, micranthum, montanum, nanegalense ecuagenera, nangaritense, orange marmalade, orange variegata, ornatum cf, painted lady, panduriforme, paraiso verde, peltatum, pinnatifidum narrow jungle boogie, prince of orange, panduriforme, parvilobum, parvilobum aff, parvilobum type, pendulatum, plowmanii, pteromischum narrow leaf, radiatum, radiatum split leaf, radiatum variegata, red congo, red moon mm22, red violin, ring of fire, ruay sap, red emerald, sugosum, suizii, santa leopoldina, selloum, selloum atom, selloum hope, serpens, sixties 69686, sodiroi ornatum, sodiroi ornatum variegata, squamiferum hairy, squamiferum florida ghost, squamiferum pedatum not hairy, squamiferum pedatum variegata, subhastatum balleroy, subhastatum balleroy variegata, scherberichii, smithii, snowdrift, snowdrift variegata, sodiroi aff, squamicaule type, squamipetiolatum, subhastatum, tenue big leaves, tenue long leaves sharoniae, tortum, verrucosum, verrucosum 2, verrucosum x melanochrysum, verrucosum x sodiroi majestic, verrucosum amazonas, wendlandii 2, warszewiczii , whipple way, white monster, warszewiczii golden yellow leaves, white knight, white princess, white wizard, xanadu